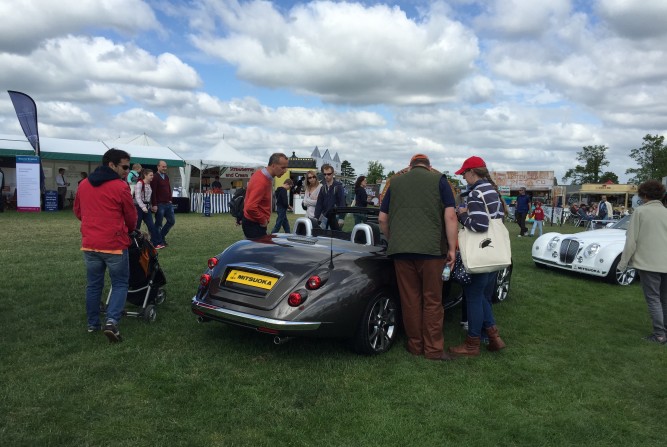 Pre-Launch display of the Mitsuoka Roadster
28th April 2015
Can't wait until the launch of the highly anticipated Mitsuoka Roadster later this year? Then get on down to the Surrey County Show at Stoke Park , Guildford, on the second May Bank Holiday (25th May 2015) for an exclusive preview!
The Mitsuoka Roadster will be available to view for one day only at the Surrey Show, ahead of its UK and European launch planned for later this year.
The Surrey County Show is the largest one day county show in the UK with a footfall on average of 40,000 every year! A truly unmissable family day out full of entertainment, the Surrey Show offers chance to see everything from cute and cuddly animals through to floristry, live music and stall after stall of shopping.
Among all this, you will be one of the first to preview the Mitsuoka Roadster before it launches in the UK and Europe, under the exclusive distribution of T W White & Sons.
Until now, the hand crafted Mitsuoka Roadster has only been available in Japan and South Asia. The launch of the Mitsuoka Roadster into the UK marks the first in Europe, with plans for the Roadster to launch in Germany currently underway. For more details on the specification and images of the Mitsuoka Roadster, click here.